Create a tranquil backyard oasis.
Discover the power to transform outdoor areas into serene retreats with our exceptional range of products. From quality construction to elegant finishes, our solutions provide the foundation for creating tranquil backyard oases where nature and leisure come together seamlessly. Elevate your outdoor living vision with our premium offerings.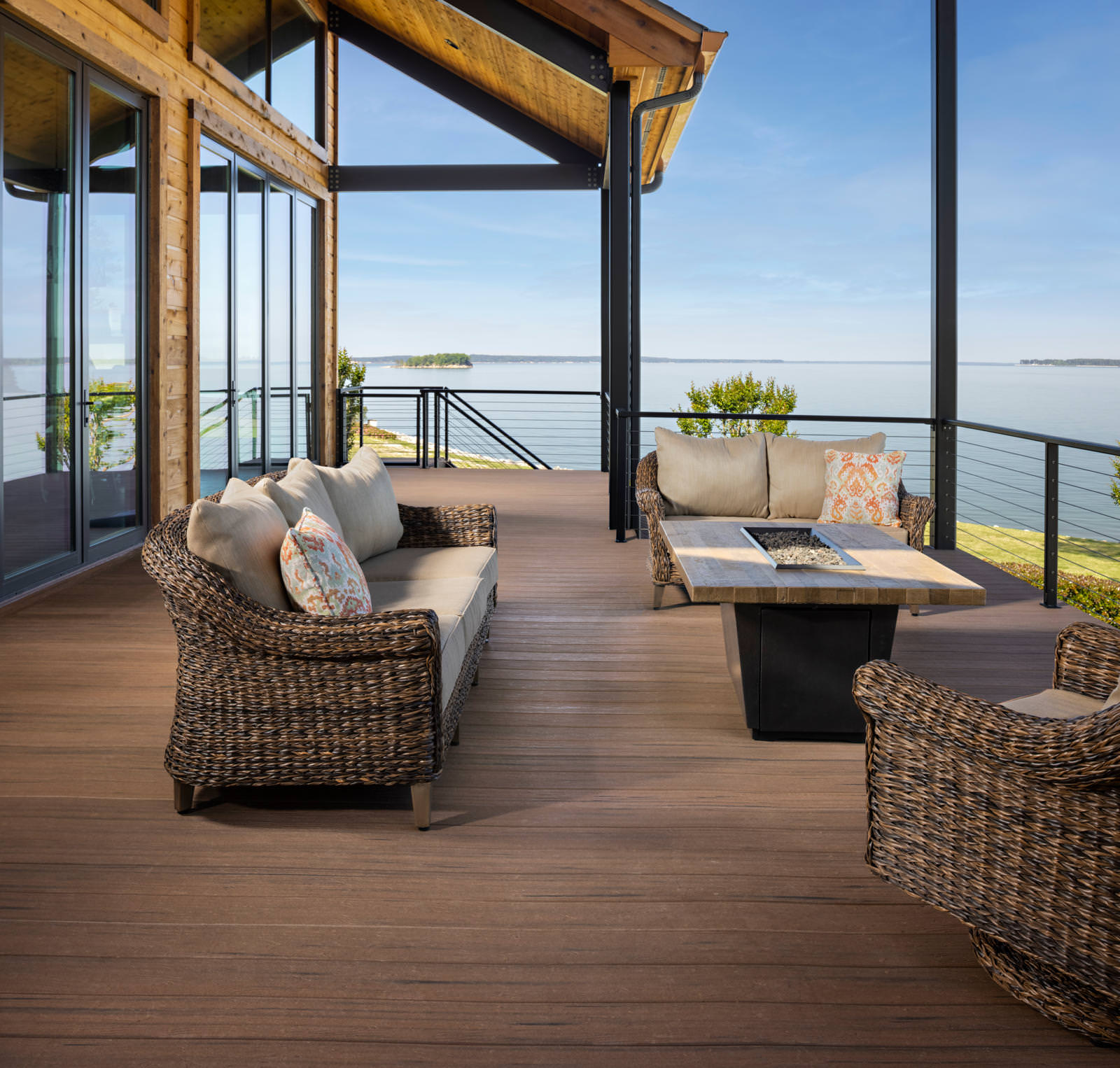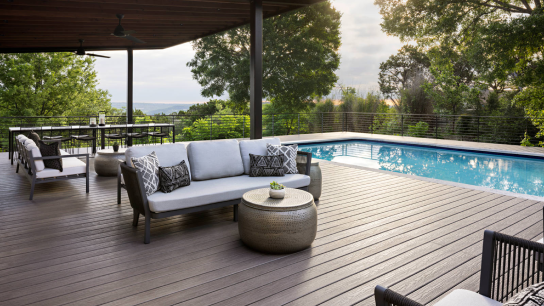 Durable & Easy to Maintain
The addition of plastic or other compounds to wood fiber makes our composite decking and other outdoor materials more durable, and great for regions with extreme climates. Composite requires less maintenance and upkeep than wood, as it does not require annual staining or weather-repellant sealing; and composite repels UV rays and is resistant to splintering, cracking, rot and insects. At BlueLinx, our composite products come in a variety of styles and rich colors, and are made of recycled materials making them the eco-friendly choice.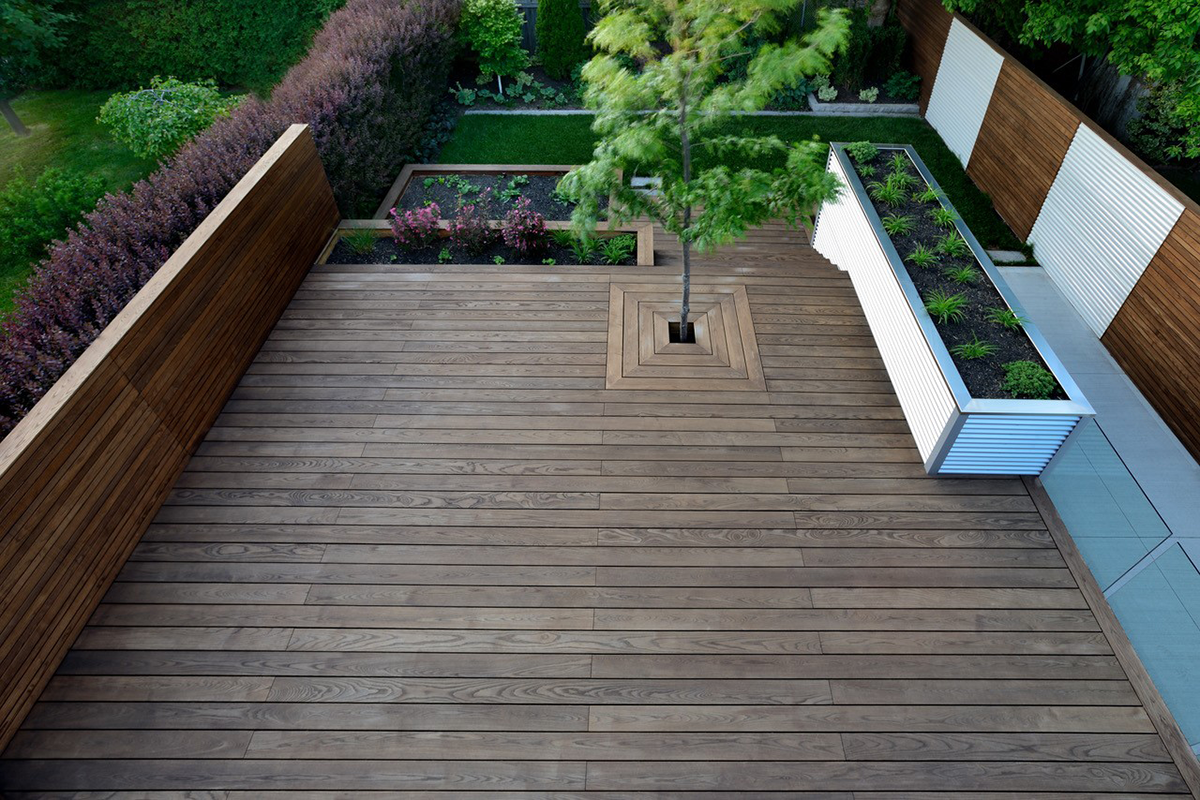 A classic choice for creating a more traditional look for decks or other outdoor structures. Wood can also offer structural strength to a whole property, and some wood varieties have a natural resistance to insects and decay. Woods like cedar and redwood are resistant to UV rays and have a natural water-repellant, which makes them an excellent choice for wet climates. For drier climates, a more economical choice is a softwood like pine. Exotic hardwoods like Balau and Ipe are currently a popular choice for their unique grains and colors, and since they are three or more times as hard as traditional woods, they offer increased durability.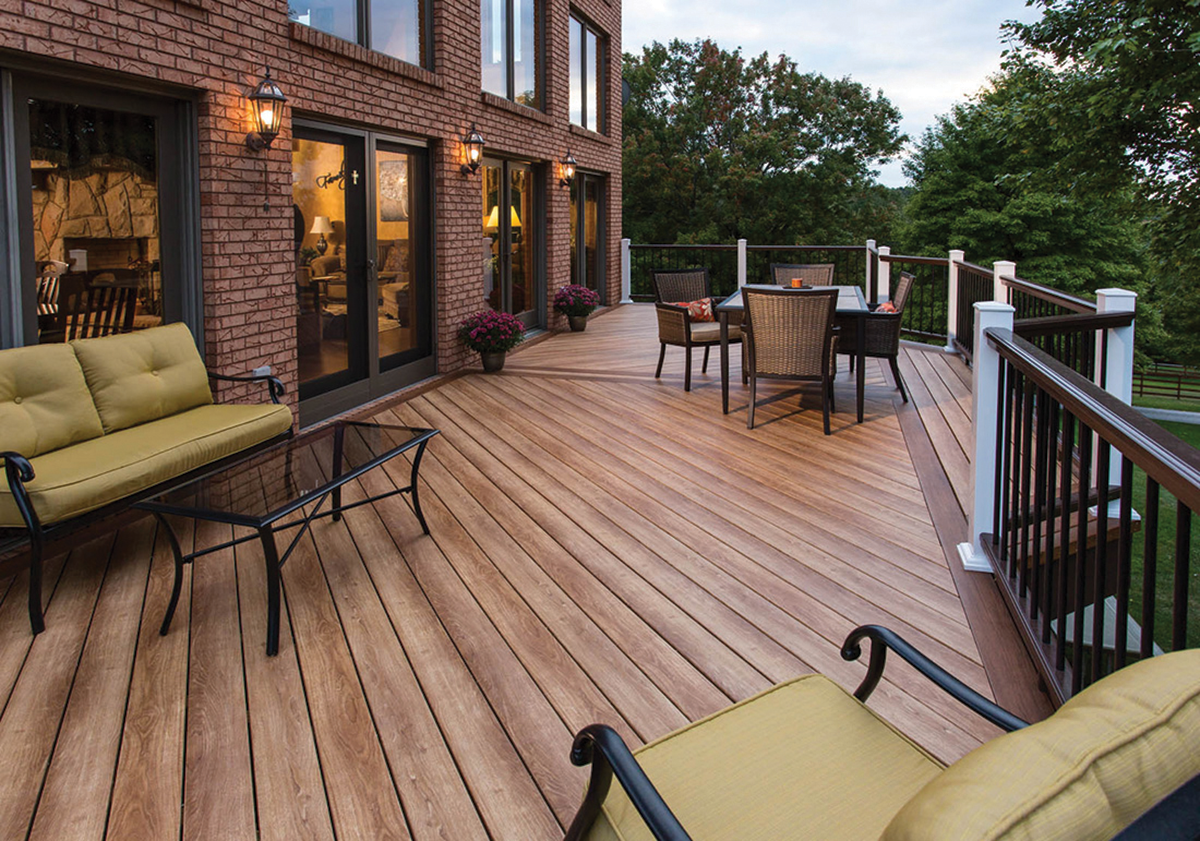 PVC redefines modern construction. Combining strength, versatility, and longevity, PVC is your go-to choice for a wide range of projects. Resistant to weather, UV rays, and wear, PVC products maintain their integrity over time. Choose from an array of designs and styles that suit any aesthetic, all while requiring minimal maintenance.
Choosing the Right Materials
Our experienced sales staff can assist you in selecting the right materials for your job at the cost you determine.
BlueLinx offers convenient delivery of products to your store at least once a week.
You can order most materials in job lot quantities, so you can purchase just the amount of materials you need so there's no overage.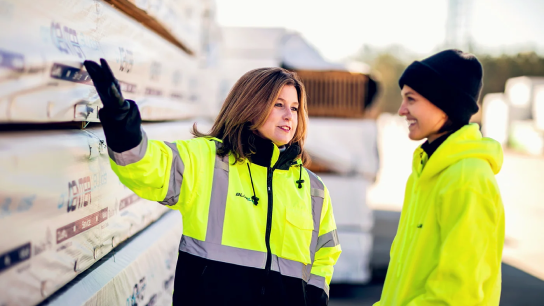 Clicking the images below will open vendor websites in a new browser tab.
If you have questions or want more information, please contact us. The right member of our team will reach out to you as soon as possible.
Product availability differs by location. Locate a BlueLinx distributor near you.
BlueLinx sells and distributes more than 10,000 specialty and commodity building products — from lumber to high-end siding and panels. With warehouses across the country, a strong logistics network, and a team of dedicated, highly skilled people, we pick, pack, and ship the most sought-after materials to retailers and builders across America completely and accurately.