 Industrial & Decorative Panels
BlueLinx stocks a complete line, from hardwood plywood to particleboard and MDF, BlueLinx has the products you need for your project.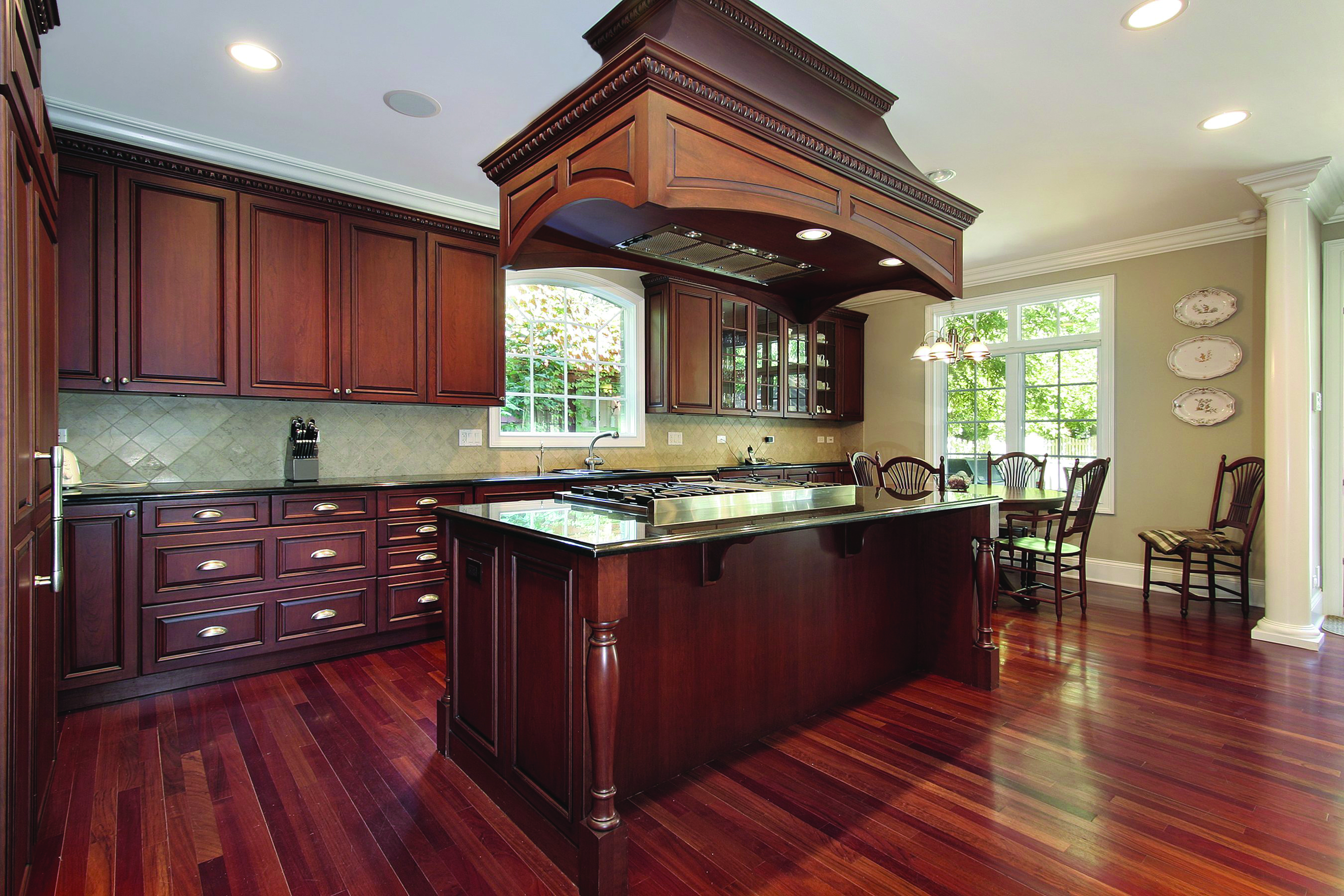 HARDWOOD PLYWOOD Strength & High Quality
---
A leader in distributing hardwood plywood, BlueLinx offers products with excellent surface and core characteristics. Since hardwood plywood grading is defined by appearance with a wide variation of grain, color, and natural characteristics of different species, the American National Standards Institute has established criteria intended to provide manufacturers, distributors, architects, and contractors with general guidelines.
PARTICLEBOARD
Economical & Dependable
---
The dominant species of particleboard is ponderosa pine, which provides a highly machinable substrate, light in color. Particleboard can be sawn, shaped, and routed without chipping or flaking. Because it has a high internal bond, smooth surfaces, and uniform density and strength, particleboard performs well for closet shelving or portable cabinetry. Note that particleboard may not be able to withstand stress as well as hardwood products, but its use in interior projects is economical and dependable.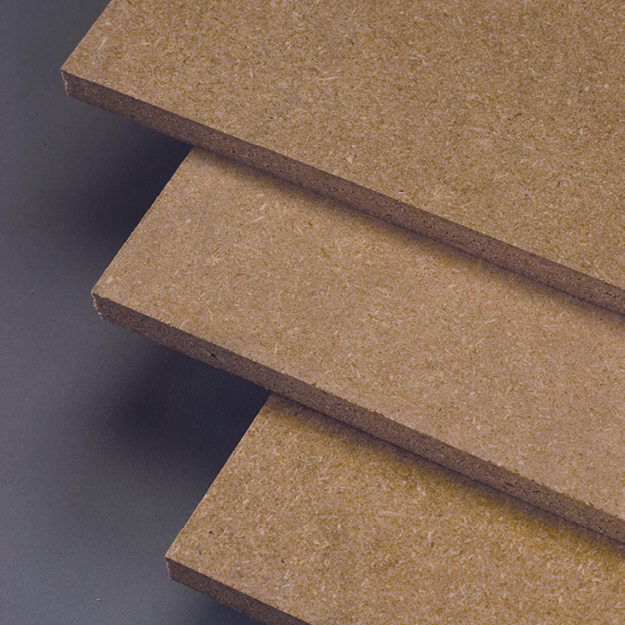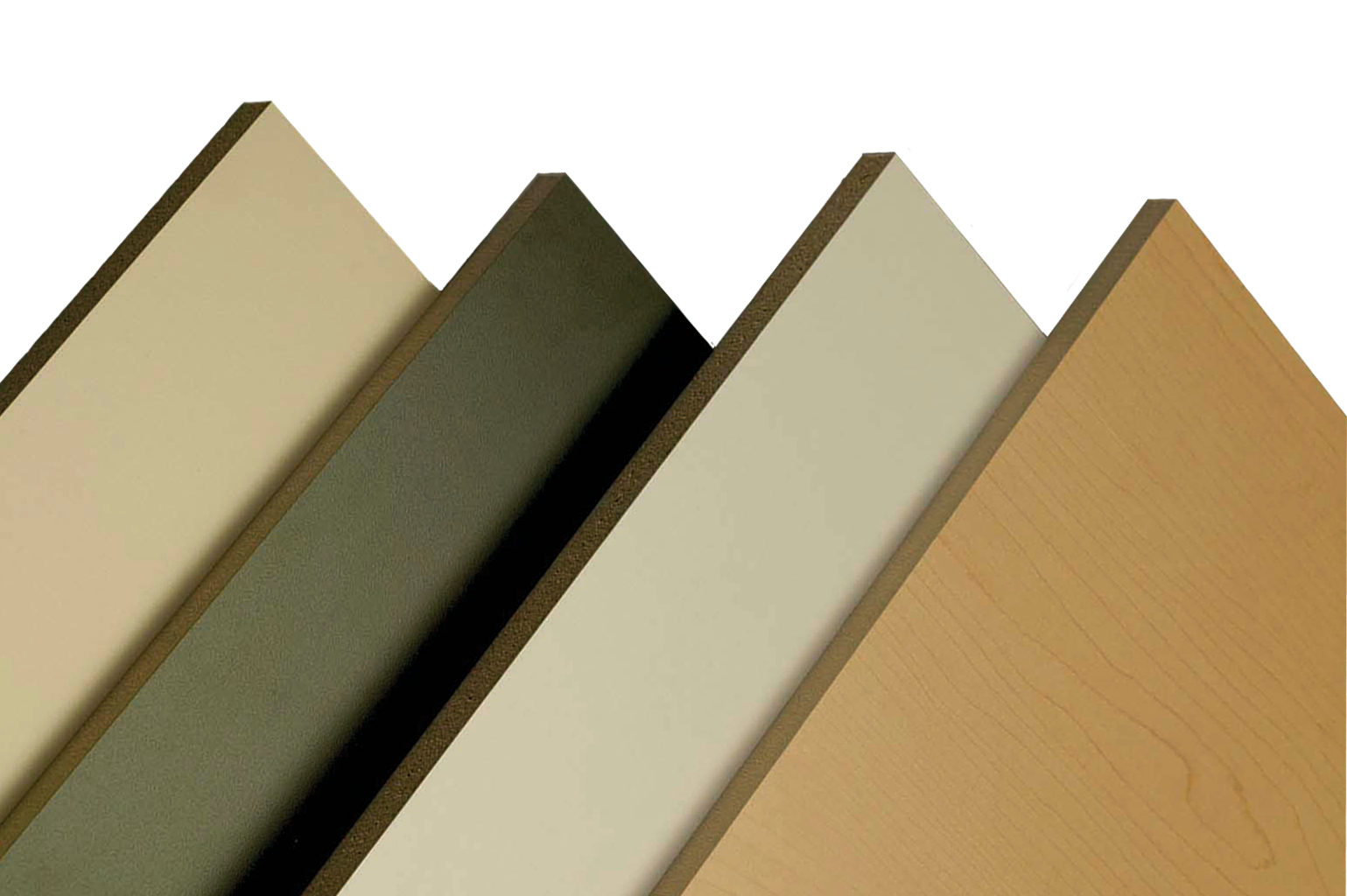 TFL (Thermal Fused Laminate)
Flexible & Versatile
TFL (Thermal Fused Laminate) or Melamine is an organic compound that is often combined with formaldehyde to produce melamine resin, a synthetic polymer that is fire resistant and heat tolerant. Melamine resin is a very versatile material with a highly stable structure. Uses for melamine include whiteboards, floor tiles, kitchenware, fire retardant fabrics, and commercial filters. Melamine can be easily molded while warm, and sets into a fixed form. This property makes it ideally suited to certain industrial applications. Melamine resin is known as a thermoset plastic because the plastic is fixed after molding. If exposed to enough heat, melamine decomposes. The plastic can withstand higher temperatures than other plastics, but because it is a thermoset plastic, melamine resin is difficult to recycle.
MDF (medium density fiberboard) is made from wood fibers glued under heat and pressure. There are several advantages of using MDF over plywood or chipboard. MDF is dense, flat and stiff, has no knots, and is easily machined. It can be painted with oil or water-based paints, and easily varnishes to produce a smooth quality surface. Because MDF contains no grain, it can be cut, drilled, machined, and filed without damaging the surface. MDF can be dangerous to use if the correct safety precautions are not taken. MDF contains a substance called urea formaldehyde, which may be released from the material through cutting and sanding. Urea formaldehyde may cause irritation to the eyes and lungs. Proper ventilation is required when using it and facemasks are needed when sanding or cutting MDF with machinery.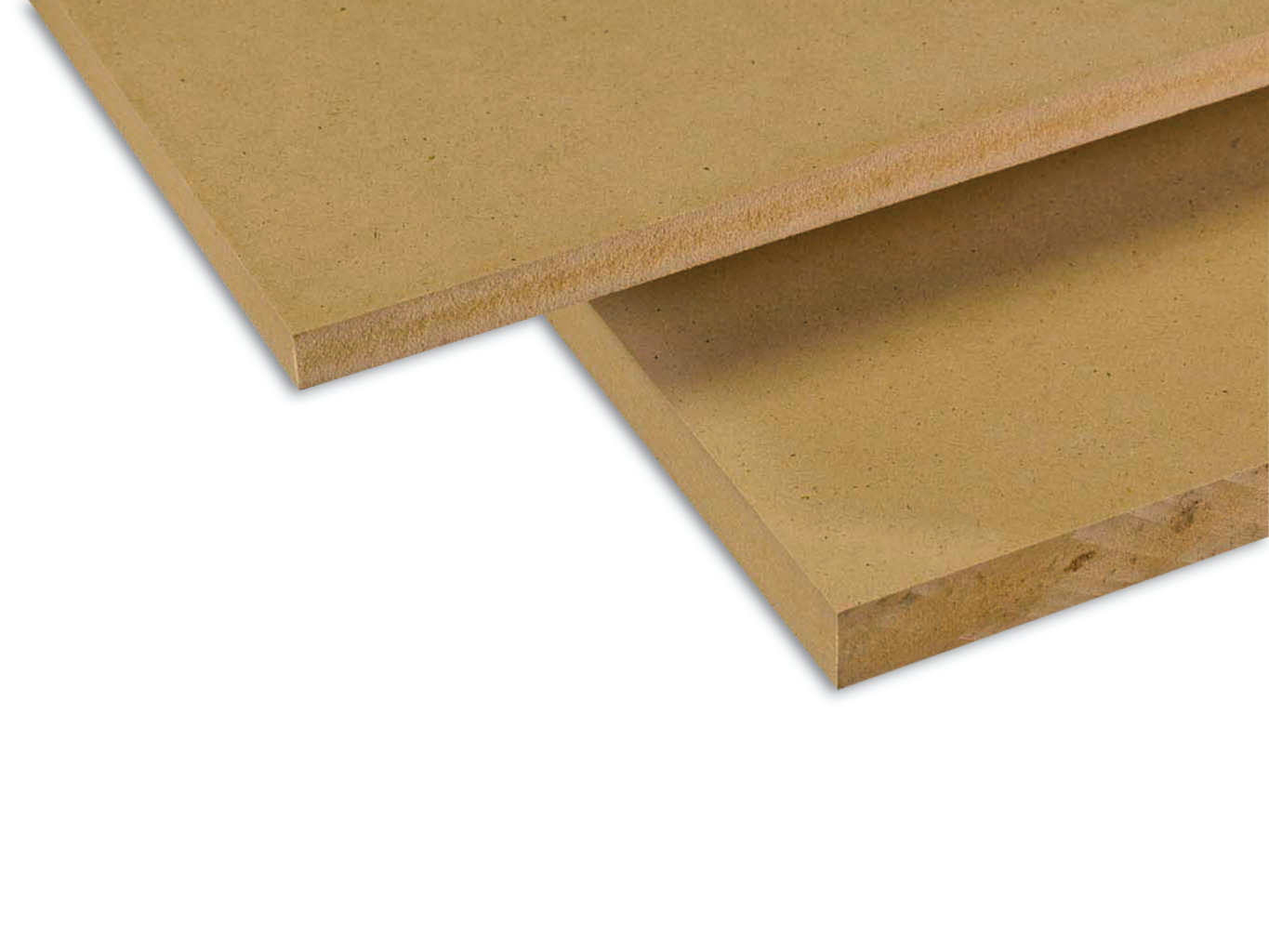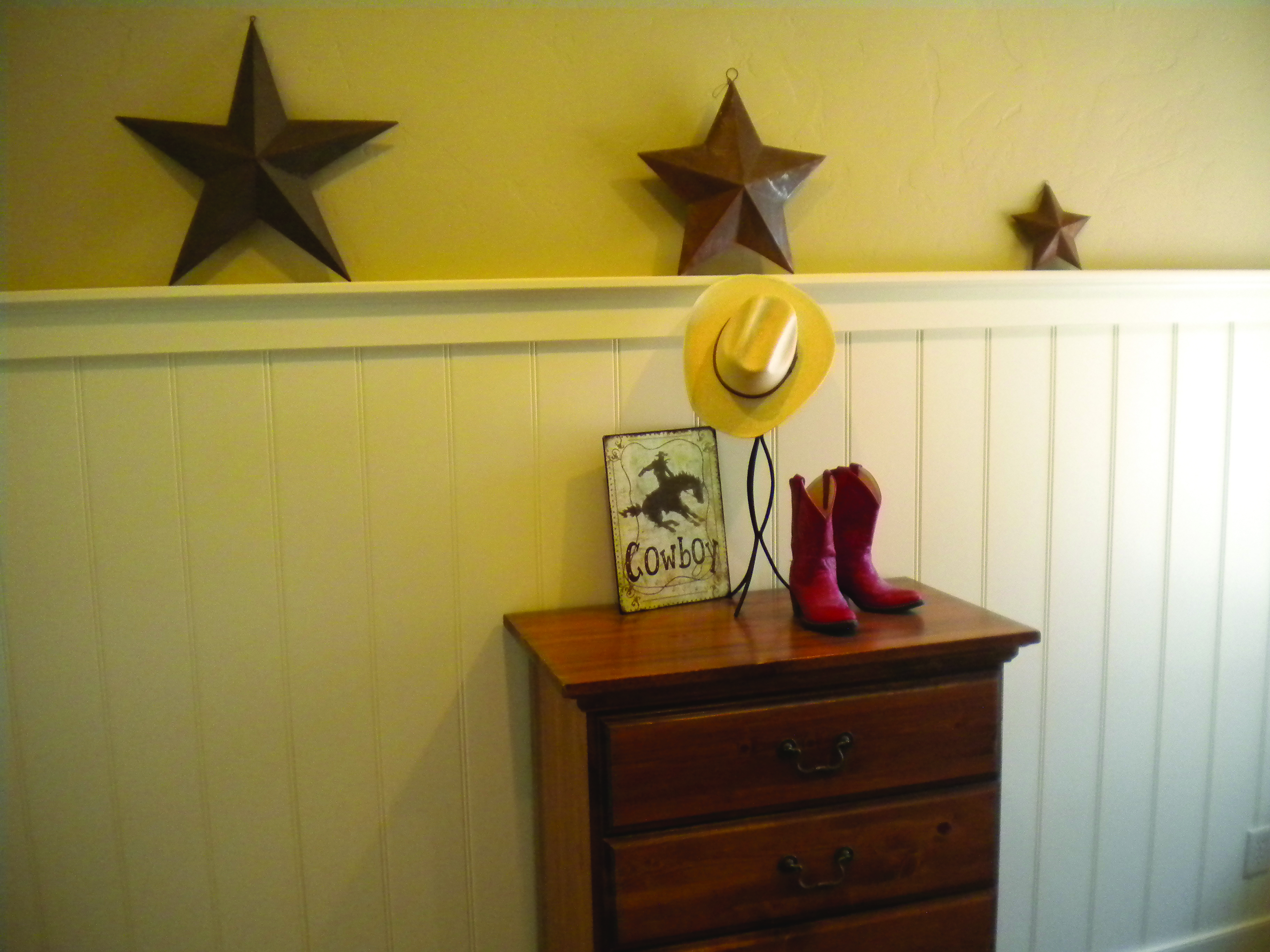 Paneling is used as an alternative to the more usual painted or textured wallpaper and drywall. Because it is extremely thin and needs only minor adjustments for outlet and trims, if done properly, wood paneling can be used in new installations on top of whatever material is currently on the wall. Wood wall paneling comes in several styles and species and can be finished in variety of ways: painted, or natural.