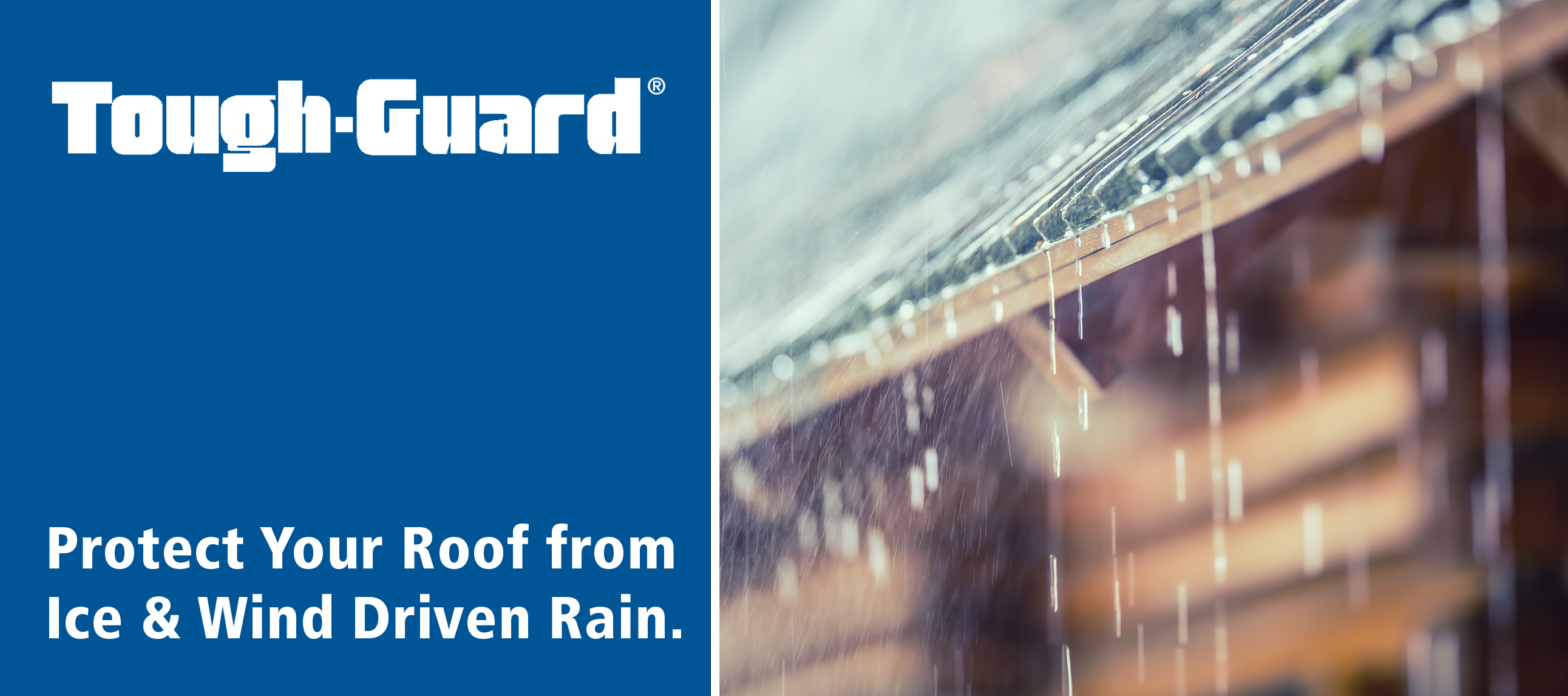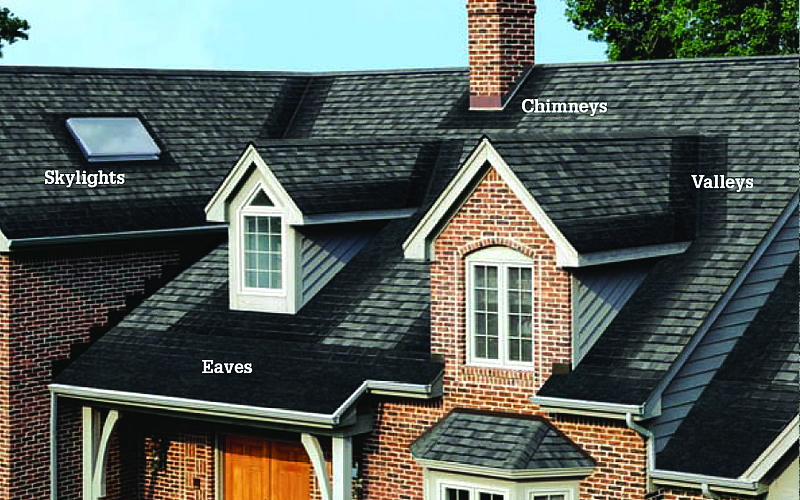 Tough-Guard Self-Adhering Water & Ice Protection Roofing Underlayment is a flexible, self-adhering rubberized asphalt underlayment membrane that protects the roof structure from moisture, air, and water seepage caused by ice dams and wind driven rain. For use in steep-sloped residential and light commercial roofing applications, Tough-Guard provides a better solution to traditional roofing felts that add excessive weight, require more handling, and may rot or crack over time. Designed for new construction and re-roofs, Tough-Guard works with traditional roof shingles, tile, slate, metal, and other composite roof materials.
BlueLinx Tough-Guard Ice & Water

All Tough-Guard products are composed of flexible, rubberized asphalt that's reinforced by a fiberglass scrim. This forms a composite sheet membrane at least 40 mm thick. Tough-Guard is available in two different variations: Tough-Guard Granular and Tough-Guard Embossed.
Tough-Guard Granular is a fiberglass-reinforced membrane made with a granular surface that maximizes skid resistance during installation. Granular is recommended for use under asphalt shingles.
Tough-Guard Embossed is a rubberized asphalt membrane that is laminated to a skid-resistant polypropylene film which provides dual-barrier moisture protection. Embossed is recommended for use under asphalt shingles.