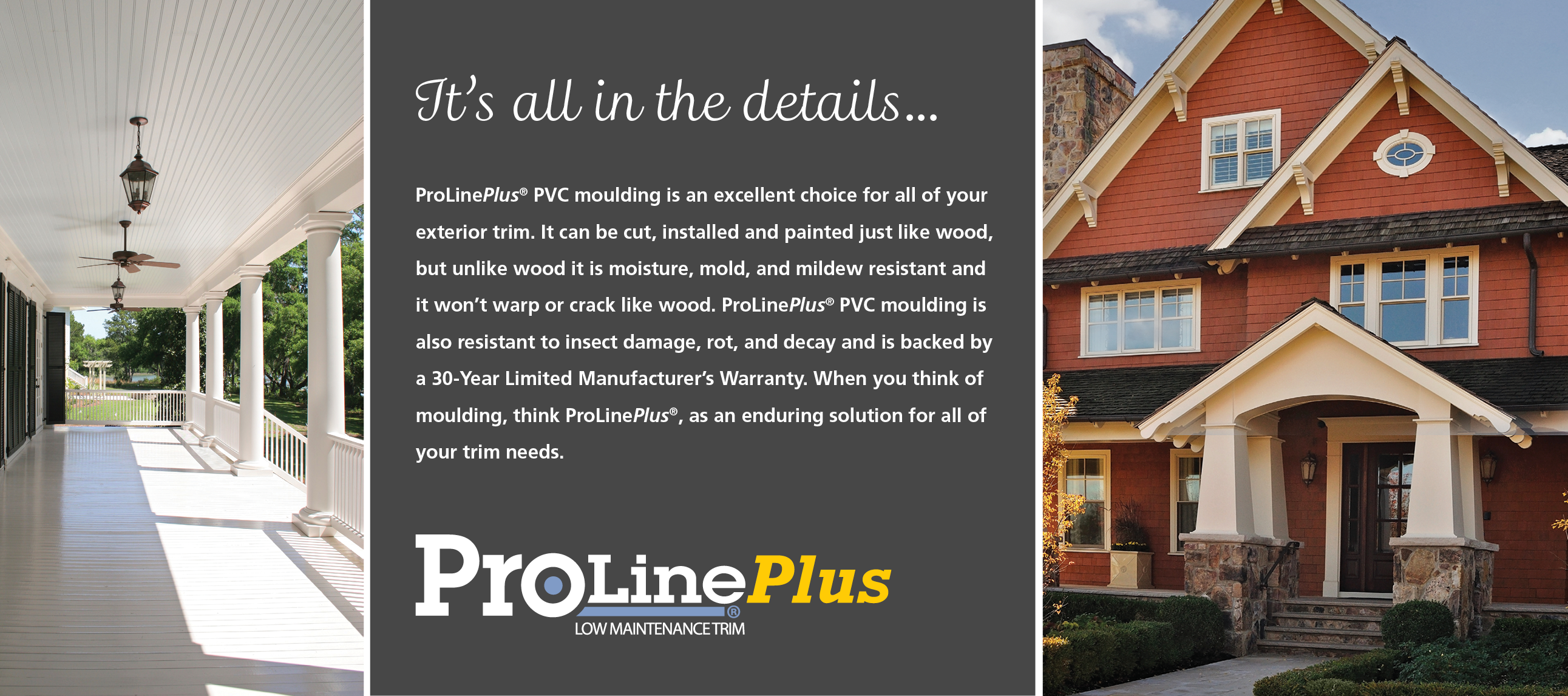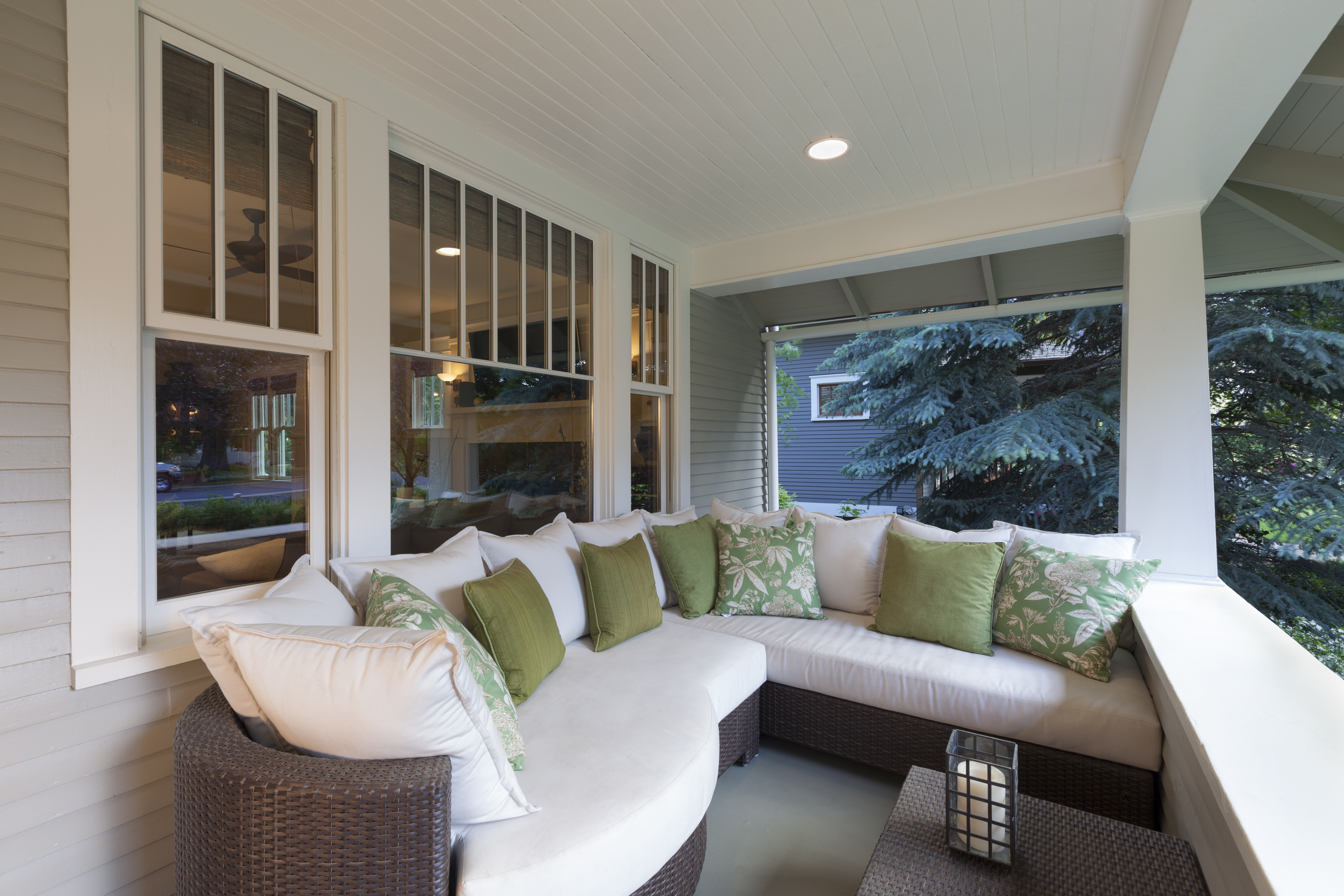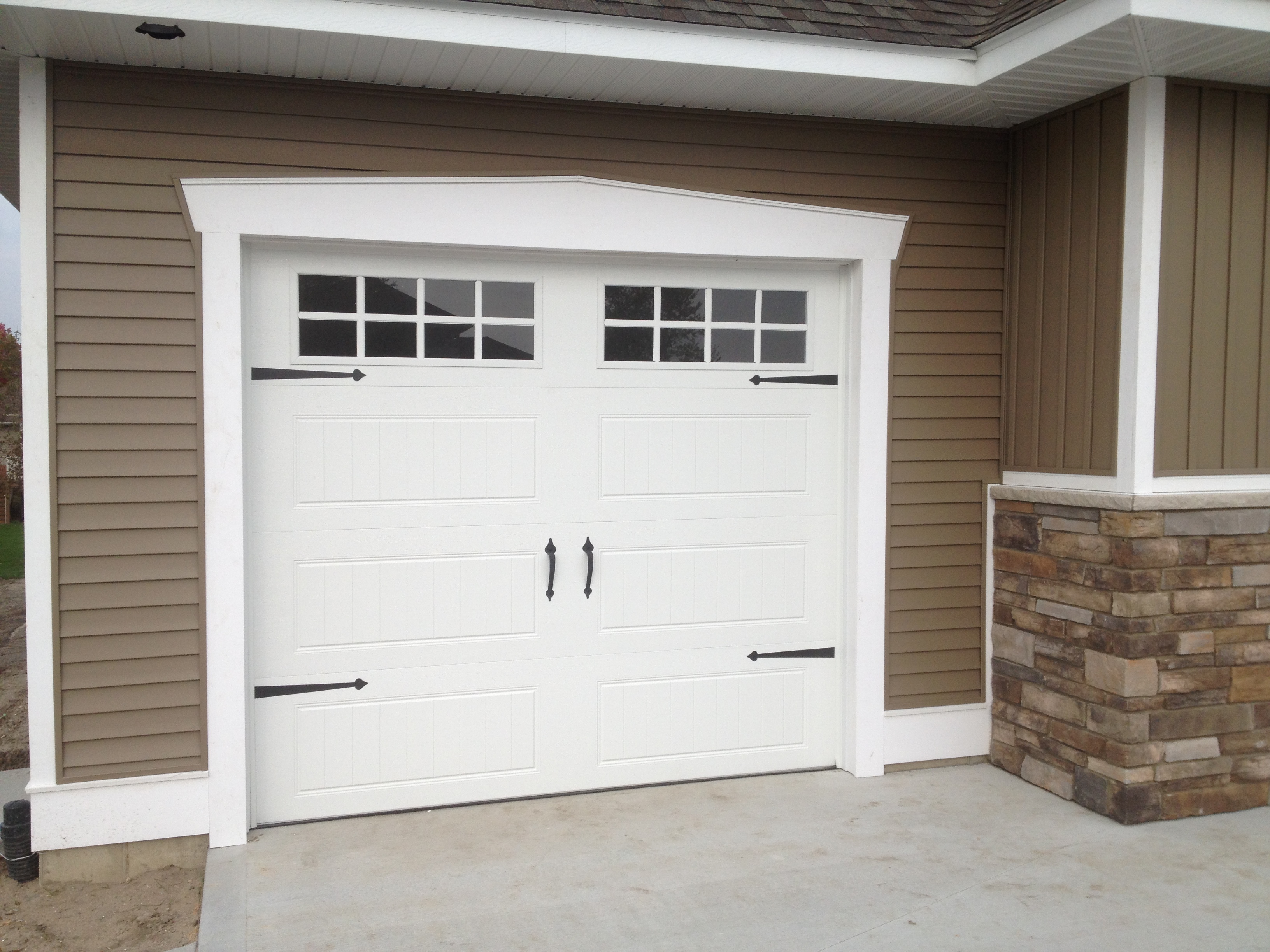 ProLinePlus® PVC
offers benefits wood can't match
---
Superior quality and excellent dimensional accuracy
Low-maintenance, long-lasting material
Natural White and ready to install
Highly resistant to UV yellowing
Can be painted to complement exterior colors
Cuts and mills with traditional woodworking tools
Excellent flame spread rating; categorized as self-extinguishing
30-year limited warranty
---
All ProLinePlus products (PVC foam boards & PVC mouldings) are produced with eco-friendly materials and are lead-free, acid-free, non-toxic and 100% recyclable! The benefits of recycling PVC building materials include reduced landfill waste and negative impacts from harvest or mining.
The process by which ProLine
Plus
PVC is extruded and whipped into a less dense aerated foam results in a material with the working characteristics of white pine, making it the perfect wood alternative. But unlike wood, it is guaranteed not to split or crack, and is moisture, mold and mildew resistant. All of this adds up to a product that is not only good for the environment, but saves time, money and provides many years of maintenance free enjoyment.
---
PVC was invented in the 1800s and has been in use since the 1920s. During the 1950s, PVC grew in popularity as new and innovative uses were invented. Today, it is the most widely used plastic in the world.
ProLine
Plus
PVC is a thermoplastic resin made of 57% chlorine (derived from industrial grade salt) and 43% carbon (derived predominantly from oil/gas via ethylene). It is less dependent than other polymers on crude oil or natural gas, which are nonrenewable, and hence can be regarded as a natural resource saving material, in contrast to most other plastics which are totally dependent on oil or gas. Several studies have researched full-life costs of PVC products and alternatives. Conclusions have shown that when all direct and indirect costs are considered, PVC products are generally the least expensive option in most major product applications.
ProLinePlus PVC products can be attached to plaster, stucco, vinyl, brick, concrete and wood using standard woodworking equipment and installed using fasteners or construction adhesive. Non-corrosive metal fasteners such as galvanized, stainless, or coated is recommended for exterior applications. Any type is acceptable for interior applications.
To fill holes, any product that is acrylic or urethane based will adhere to ProLinePlus PVC board and mouldings. Common fillers, caulks and exterior grade spackle with titanium dioxide work well. Be sure to use a filler that is a good match to the white color of the product, should you decide not to paint.
Although painting is not required, a custom color can be applied, just as you would with wood. As with any surface to be painted, the product must be clean, dry and free of grease, oil and dirt.